Bread Toaster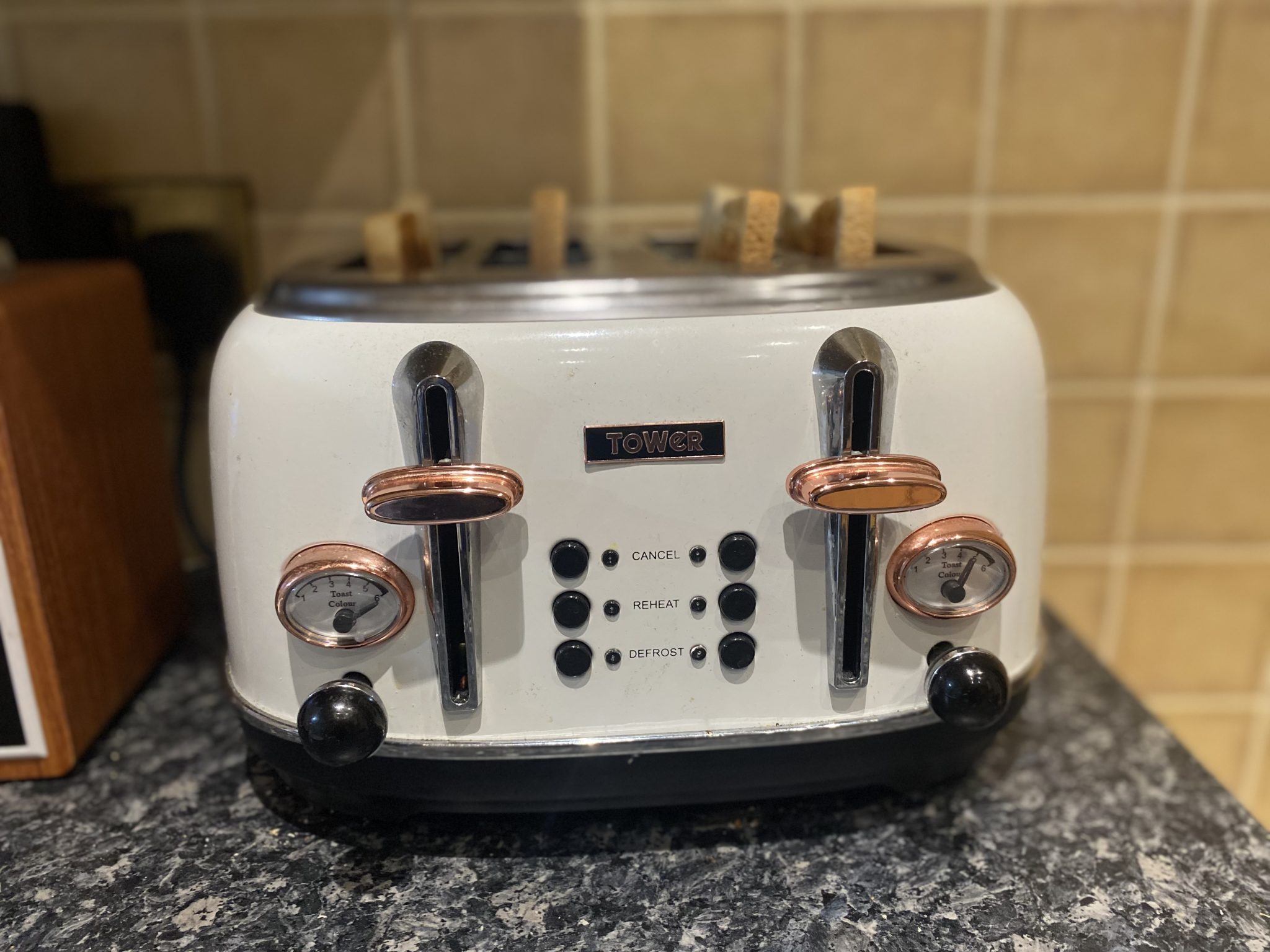 I recently found out that this Toaster does't really need a user manual because eveything about it is just intutive.
First of all, this toaster has just four openings on top of it which makes it rather too obvious that the bread has to go in there. After that, it's just natural to look for any kind of switch or something close to that in other to make it start working. This brings me to the next important part of this device, The Press handles. Once it is touched, it pushes the bread inside the toaster loader and turns on the toaster. Most times I don't touch the regulator but I assume it's already set by default. But for what it's worth, the regulator helps one chose what it wants the Toaster to actually do. It has three obvious options. Cancel, Reheat and Defrost.
The most fascinating thing about this toaster is the fact it literally vomits the bread toast as soon as it's done. it also has four knobs under it to enable it to balance on a table. There is an air vent under the toaster that regulates its temperature so it doesn't get too hot. The design of this toaster is more like "love at first sight". I didn't need any lessons on how to make use of it and it comes in very handy early in the morning while I rush out of the house. I don't need to stress or figure stuff out because I already know which is which.